Bridge or Crown? Which Dental Restoration is For You?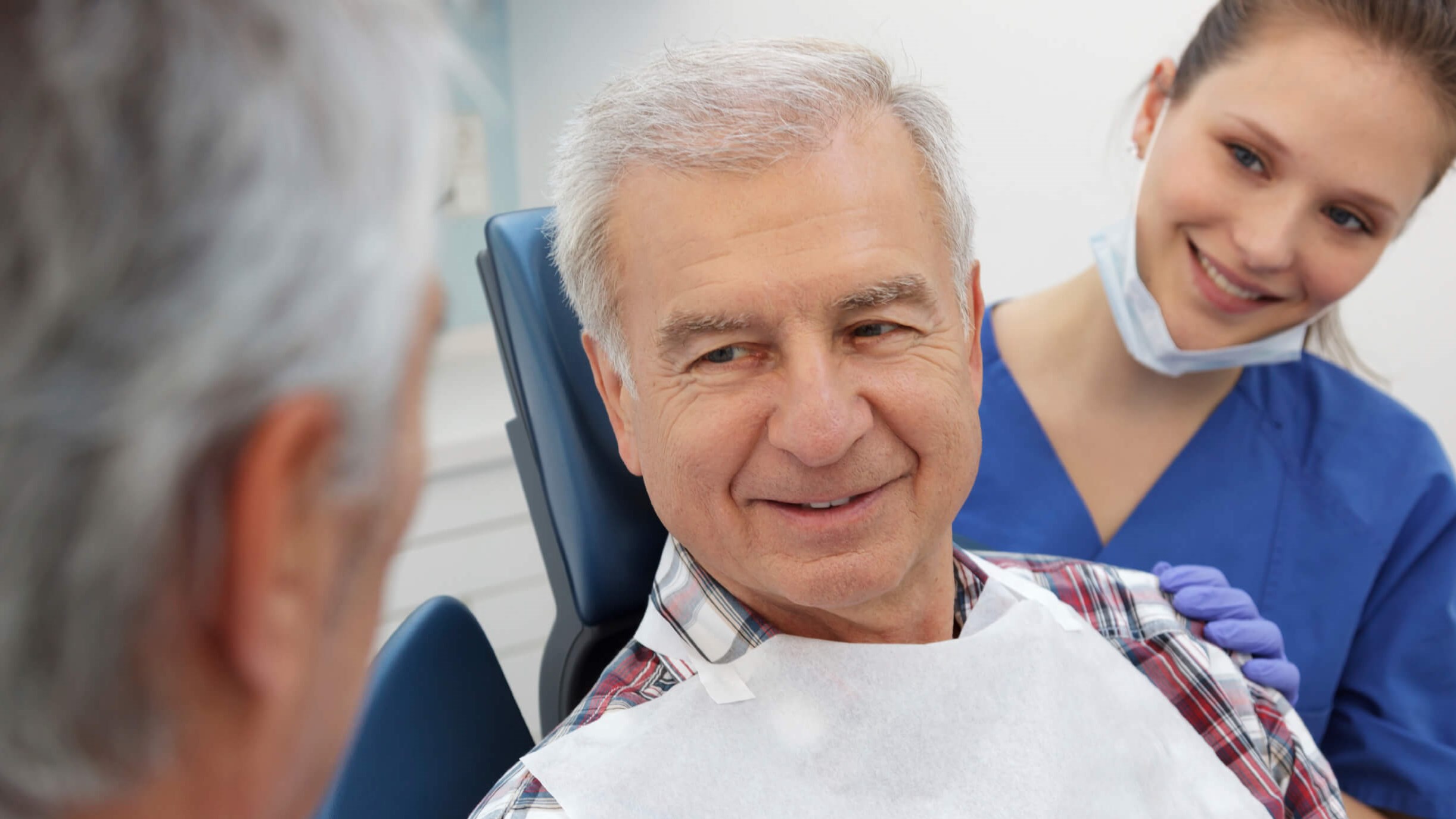 A bridge or crown can provide several benefits for your oral health. Both of these treatment options are a type of restorative dentistry. For patients who have missing, damaged, or broken teeth, this can cause functionality issues and cosmetic concerns. At Bay City Dental Center in Bay City, MI, we strive to provide excellent, compassionate care to our patients. In addition to excellent care throughout your visits, we want to provide informative resources that discuss your treatment options. Both a crown and dental bridge are major oral procedures, so Dr. Matthew Ward wants you to feel knowledgeable about your choices. Please schedule an appointment with Dr. Ward to receive a dental exam and treatment plan.
What is a crown?
If you have a broken, cracked, or damaged tooth, a crown helps strengthen the remaining natural tooth and enhances the cosmetic appearance. Because a crown goes on top of your natural tooth, you still need a sufficient amount of bone to hold it in place. Often, we use a crown on Bay City, MI area patients who received a root canal, which protects the remaining tooth and the root. Compared to dentures, Dr. Ward cements the crown onto your tooth or an implant. It usually requires two visits to place the crown treatment. Throughout your appointments, we will need to:
Remove the decay or treat any existing problems
Assess your treatment options
Determine if you have enough tooth and bone
Take impressions of your teeth and place a temporary crown
Tailor the crown's color to look like your natural teeth
Fit your long-lasting crown
What is a bridge?
Depending on your needs, dental bridges also offer multiple benefits. A bridge is designed to provide support after tooth loss or extraction. If you have one or two teeth missing, a bridge provides support to keep the healthy ones from shifting. Shifting teeth can increase your risk of developing a misaligned bite, gum disease, and temporomandibular joint (TMJ) problems. A bridge attaches to your natural teeth or implants near the space. Much like a crown, we will need to ensure your mouth is healthy before placing the bridge. Additionally, if you require implants, we will need to perform this treatment first. Generally, a bridge placement needs several appointments and includes the same steps as a crown. These steps may include:
Treat any oral problems/gum disease
Review your bone density
Place implants (if needed) once the mouth is healthy enough and if you have enough bone
Create impressions of the mouth
Send impressions to the lab and design the bridge
Fit your long-term bridge
While these are just a few of the steps, Dr. Ward will provide detailed information about your bridge and discuss any additional treatment needs.
Learn more about dental restorations
Crowns and bridges can improve functionality and enhance your smile. Broken, cracked, or damaged teeth may benefit from a crown. If you have one or two missing teeth, you may benefit more from a bridge. At Bay City Dental Center in Bay City, MI, Dr. Matthew Ward will develop a treatment plan that aligns with your oral health goals. Please schedule an appointment to learn more about dental crowns and dental bridges.