How Can I Manage Pain After Dental Implants?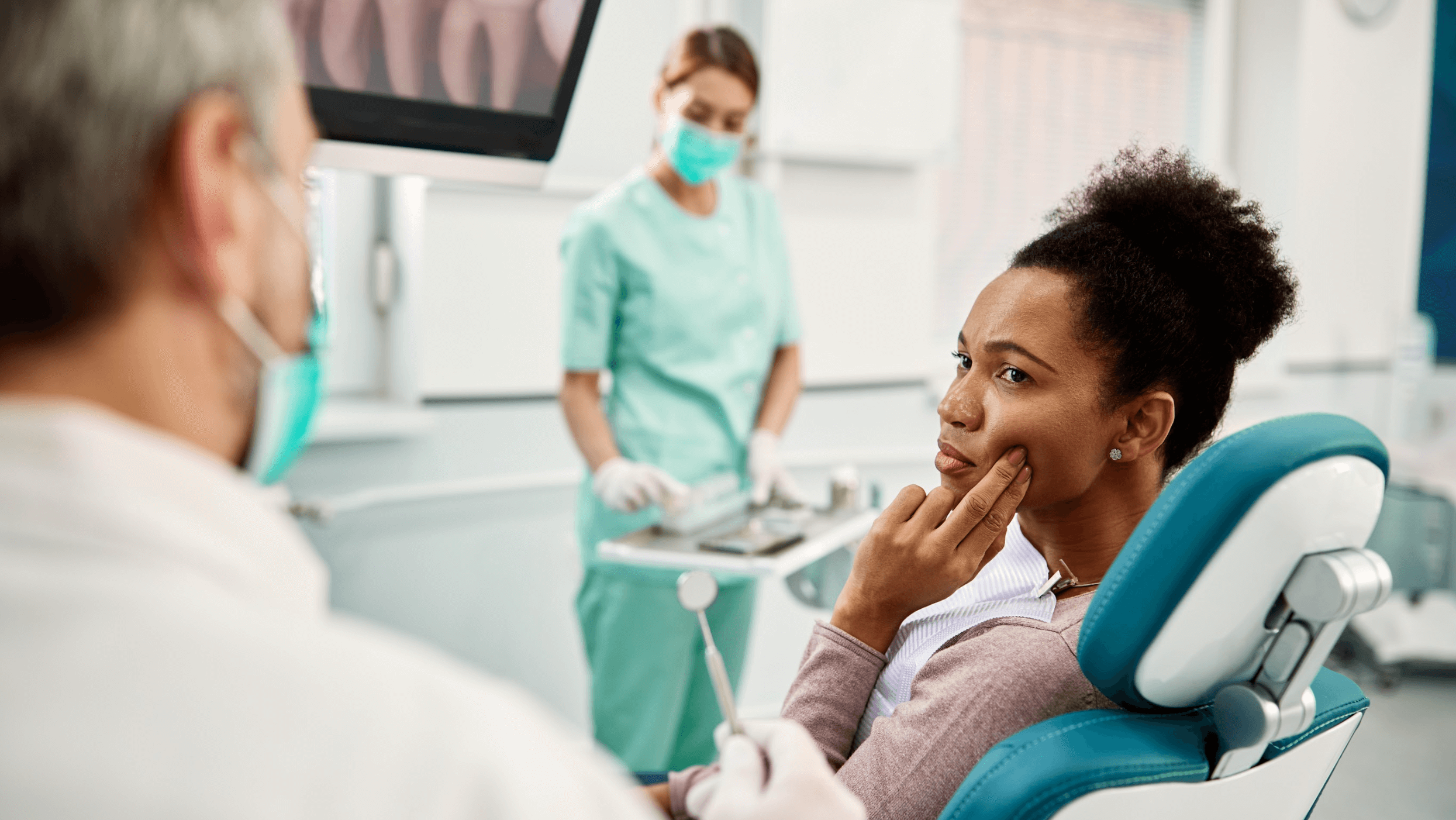 Dental implant surgery can help strengthen your jawbone and restore your smile after having one or more teeth extracted.
While patients may feel anxious about this type of surgery, placing dental implants is a routine procedure that involves little pain thanks to anesthesia. However, some patients can experience discomfort or tenderness in the days following the procedure as a result of swelling.
At Bay City Dental Center, Dr. Matthew Ward helps patients in Bay City, MI, as well as Saginaw and Midland, MI deal effectively with post-operative pain.
Keep reading to learn how to easily manage pain after dental implant surgery.
What is dental implant surgery?
Depending on a patient's oral health and the condition of their jaw, replacing a tooth or teeth may require multiple procedures.
Before a dental implant can be placed, you may need a sinus lift or jawbone graft. However, once your jaw is strengthened and healed, Dr. Ward will insert a metal post (the implant). Then, a crown, bridge, or denture can be attached to this post to restore your smile.
What kind of pain can I expect after dental implant surgery?
Post dental implant pain can also depend on the complexity of the surgery and your overall pain tolerance. Much of this pain can be subjective, so if you have a low tolerance for discomfort, you should mention this to Dr. Ward.
Anesthesia will help prevent you from feeling pain during your surgery. But it's common to experience some discomfort or swelling in the days after the metal post is implanted. Discomfort or swelling can occur in the jaw, chin, or cheeks, depending on where the implant is placed. Some people also experience sinus pain or pressure.
Dr. Ward can prescribe pain medication for the hours or days following surgery when appropriate. However, after about three days, most patients can manage any remaining discomfort with over-the-counter pain medication such as acetaminophen (aka Tylenol).
After 7 – 10 days, you should no longer feel the effects of the surgery as your jawbone begins to heal around the implant.
How can I decrease pain from dental implants?
There are other ways to decrease pain and manage swelling after dental implant surgery if you're not a candidate for pain medication. Examples include:
Applying ice packs to swollen areas

Maintaining a diet of soft foods that are neither too hot nor too cold (this will avoid irritating or putting excess pressure on the area)

Getting rest (which allows your body to concentrate on healing)

Avoiding strenuous exercise and inversions (including bending over)
If you experience increased pain or bleeding at the surgical site after your surgery, you should contact Dr. Ward.
Most discomfort from dental implant surgery can be managed with self-care and a few days (or less) of pain medication. Patients who follow Dr. Ward's aftercare instructions will heal faster and have a reduced chance of swelling-related pain and other complications.
Get dental implants in Bay City, MI
While dental implant surgery can sound intimidating, Dr. Matthew Ward works hard to ensure patient comfort throughout the procedure. Aftercare instructions can also help avoid unnecessary discomfort and quick healing.
Don't let the fear of pain stop you from restoring your smile. To find out how the dental implant procedure will work for you, patients in the Bay City, MI area, including Saginaw and Midland, MI, can schedule a consultation at Bay City Dental Center today.