Is It Painful to Get a Dental Crown?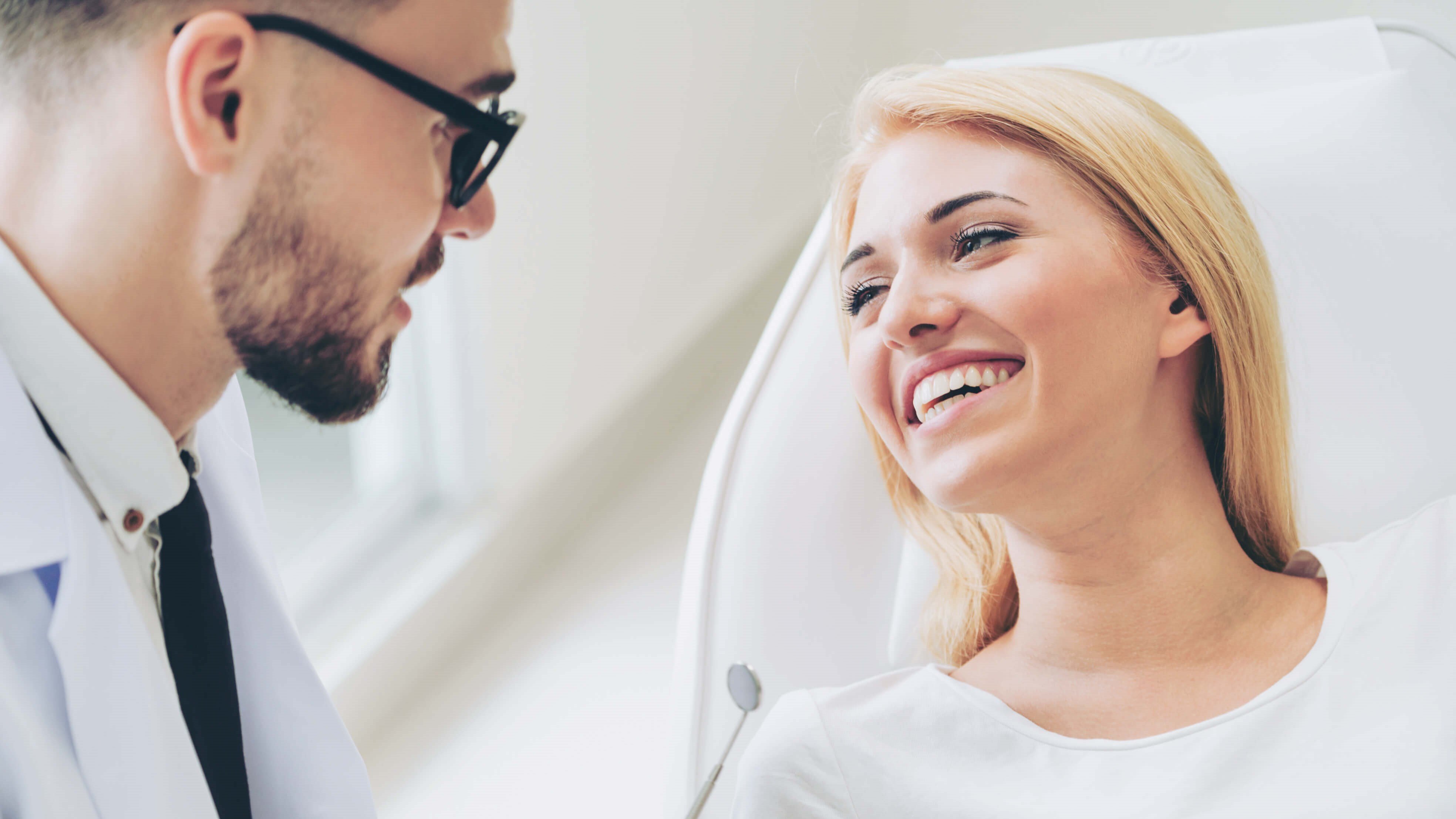 When you have tooth decay in Bay City, MI, Dr. Matthew Ward from Bay City Dental Center can restore your oral health. A dental crown is a restorative dentistry option that is used when tooth decay is removed from a tooth, a root canal is performed, or when a dental implant is surgically inserted in the jawbone.
Dental crowns are coverings that fit over an existing tooth and can be used to restore a tooth with severe tooth decay. It also protects the remaining portion of the tooth from further damage and keeps a bite intact. Crowns can be used with bridges to help fill any gaps between teeth. During a new patient assessment, our Bay City, Michigan dentist will perform a thorough dental exam to evaluate your oral health and determine if you need a dental crown.
Why do I need a crown?
You may need a dental crown in Bay City, Saginaw, or Midland, MI when you want to:
Restore broken or worn teeth

Protect a weak tooth with tooth decay from breaking

Hold a cracked tooth together

Conceal yellowed or discolored teeth

Cover a tooth with a large filling when there is not much tooth left

Restore a smile with chips, cracks, or breaks
At Bay City Dental Center, Dr. Ward gives comprehensive dental exams that examine your oral health so he can suggest treatments, such as dental crowns, to restore it.
How do dental crowns work?
Installing a dental crown will take two visits to our Bay City, MI dental office. During your first visit, we will take X-rays and examine the tooth and the surrounding teeth to make sure you have enough bone surrounding the tooth to hold the crown in place. If there is significant decay, we may suggest a root canal.
After your exam, we take an impression of your tooth so a crown can be fitted properly. A temporary crown is created at the end of this first visit, and a follow-up appointment is made for the final procedure. During your second visit, we will remove the temporary, clean your tooth, and fit the new crown in place. We will finish your appointment with an X-ray to verify that the crown fits perfectly.
Is getting a crown painful?
We use local anesthesia to numb the area, and our patients at our Bay City, MI dental office say getting a crown, typically, doesn't hurt. After getting a dental crown, the recovery period lasts for a few days as your body recovers from any inflammation. It's normal to feel numb for a few hours after getting a crown, and to feel some pain or discomfort and tooth sensitivity while brushing, flossing, chewing, or biting. This sensitivity usually resolves itself within a week.
How long do crowns last?
Dental crowns aren't permanent. However, with proper oral hygiene, they can last a long time. For your crown to last the longest, it needs to fit properly. An efficient at-home oral hygiene routine of brushing and flossing, regular dental exams, and routine dental cleanings, helps your crown last up to 20 years.
Learn when a crown is the best treatment option for your oral health
At Bay City Dental Center, Dr. Matthew Ward offers his patients the safest treatment for their oral health. His comprehensive dental exams allow him to detect oral health problems early on that may need a crown. His professional dental team serves patients throughout Bay City, Saginaw, and Midland, MI. To schedule an appointment to learn if a dental crown is right for you, call our office today.