What Types of Procedures Treat Gum Disease?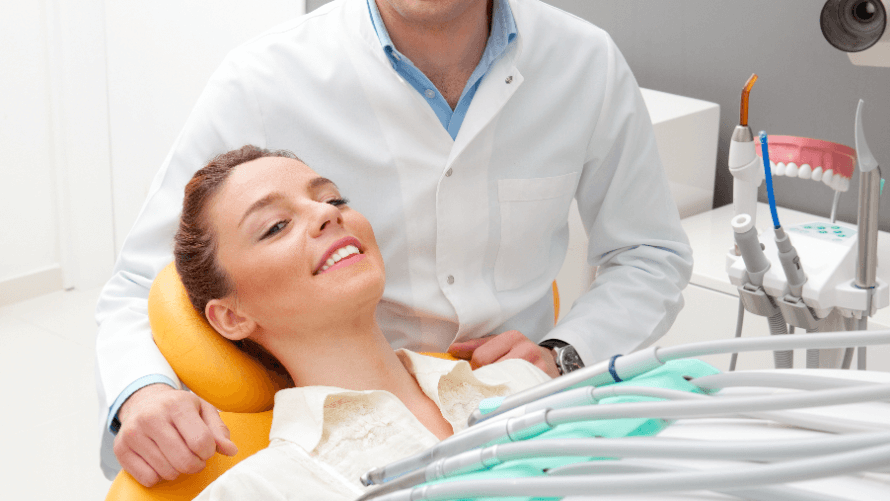 Gum disease is a common oral problem that impacts the smiles and health of patients throughout Bay City, Saginaw, and Midland, MI. Also called periodontal disease, it's often the result of disease-causing microbes that live and thrive beneath the gumline, especially in the presence of plaque and tartar. Without proper treatment, gum disease can damage the gums and jawbone around the teeth, leading to loose teeth, tooth loss, and other perilous effects for your health.
Though it's a prevalent concern, there are effective treatment options for stopping the progression of gum (periodontal) disease and preserving the gum and bone tissues that help keep your teeth in place. General dentist Dr. Matthew Ward routinely addresses periodontal concerns at Bay City Dental Center and offers gum disease treatments to help protect your smile for life.
Are you a candidate for gum disease treatment?
Symptoms, like gums that bleed when brushing or flossing, bad breath, red or tender gums, and gum recession, are common indicators of gum disease that should always be evaluated by a dental professional. In addition to evaluating gum disease symptoms, dental practitioners also measure the spaces between the teeth and gums (called periodontal pockets) and take X-rays to see if jawbone loss has occurred. Attending comprehensive dental exams with a Bay City Michigan dentist, such as Dr. Ward, can help to identify periodontal conditions early and determine if you're a candidate for gum disease treatment.
How is gum disease treated?
Gum disease is typically categorized into three separate stages, known as gingivitis, periodontitis, and advanced periodontitis. Gingivitis is the earliest stage of gum disease and is often treated with a very thorough dental cleaning (prophylaxis) and better brushing and flossing habits at home. But cases of periodontitis and advanced periodontitis may require more in-depth types of gum disease treatment.
Scaling and Root Planing (SRP): As a nonsurgical treatment offered at Bay City Dental Center, (periodontal) scaling and root planing removes the buildup of plaque and tartar beneath the gumline, or within periodontal pockets. This gum disease treatment also smoothes rough root surfaces so the gum can reattach to the teeth as it heals and becomes healthier. SRP is often recommended to treat the periodontitis stage of gum disease.
Periodontal Surgery: In cases of advanced periodontitis, Dr. Ward may recommend a surgical approach. Periodontal surgery, also called osseous (flap) surgery, is performed by gently retracting the gum tissues so that deep areas of infection can be accessed and treated. Sutures are then placed to close the gums and allow the area to heal.
Tissue Grafts: When gum disease has caused significant damage, such as gum recession or bone loss, grafting treatments may be recommended to replenish lost tissues. Soft tissue (gum) grafting can help return a receded gumline to a healthier level, while bone grafting replaces lost bone to strengthen the jaw.
Preserve your smile with gum disease treatment
Bleeding gums, persistent bad breath, and other symptoms are never normal and could be a sign that gum disease is impacting your oral health. At Bay City Dental Center, Dr. Matthew Ward and his team want to help you and your loved ones enjoy the benefits of a vibrant, healthy smile for life. If you have symptoms of gum disease or want to learn more about your options for gum disease treatment, please call our friendly dental practice in Bay City, MI today.