When Can I Eat After Getting Dental Bridges?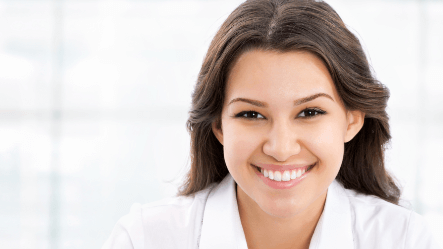 Embarking on the journey to enhance your smile with dental bridges can be an exciting time. Custom-made dental bridges from Bay City Dental Center in Bay City, MI can transform your smile and restore confidence. During a consultation at our office, dental specialist Dr. Matthew Ward can explain what to expect regarding eating after getting dental bridges. 
What are dental bridges? 
Dental bridges are fixed prosthetic devices adhered to existing teeth or dental implants. They are used to fill the space where one or more teeth are missing, offering a long-term solution to enhance oral functionality and aesthetics. Many patients ask how long dental bridges can last. If cared for properly, they often last between 5 –15 years. 
When can I eat after getting dental bridges? 
After having a dental bridge fitted, waiting until the local anesthesia wears off is advisable to prevent unknowingly biting your cheek or tongue. Afterward, you can return to a normal diet, but it's best to avoid hard and sticky foods for a few days to help prevent any discomfort or dislodgement. Initially, you may want to stick to softer foods and gradually reintroduce harder foods as your mouth adjusts to the dental bridge. 
How do you clean dental bridges? 
Ensuring your dental bridges are clean helps extend their lifespan and contributes to your oral health. Regular brushing twice a day and daily flossing are essential. Water flossers are also a valuable tool. Dr. Ward and his team will guide you on the best dental bridge cleaning practices. 
Take the next step for your dental health in Bay City, MI 
Dr. Matthew Ward and his Bay City Dental Center team ensure that every patient has the knowledge and tools to maintain their dental bridges effectively. If you're considering dental bridges or dental implants, we're here to help you understand the benefits and aftercare requirements. Your dental health journey doesn't stop with the procedure. Ensuring your dental bridges are well cared for, knowing what to eat and when, and regular visits for professional cleanings and check-ups can keep your smile bright for years to come. Dr. Ward is proud to work closely with patients near Saginaw and Midland, MI, and the surrounding areas. Contact us today to schedule your appointment with Dr. Ward and step into a world of expert dental care with confidence.