When is it Okay to Eat Again After A Root Canal?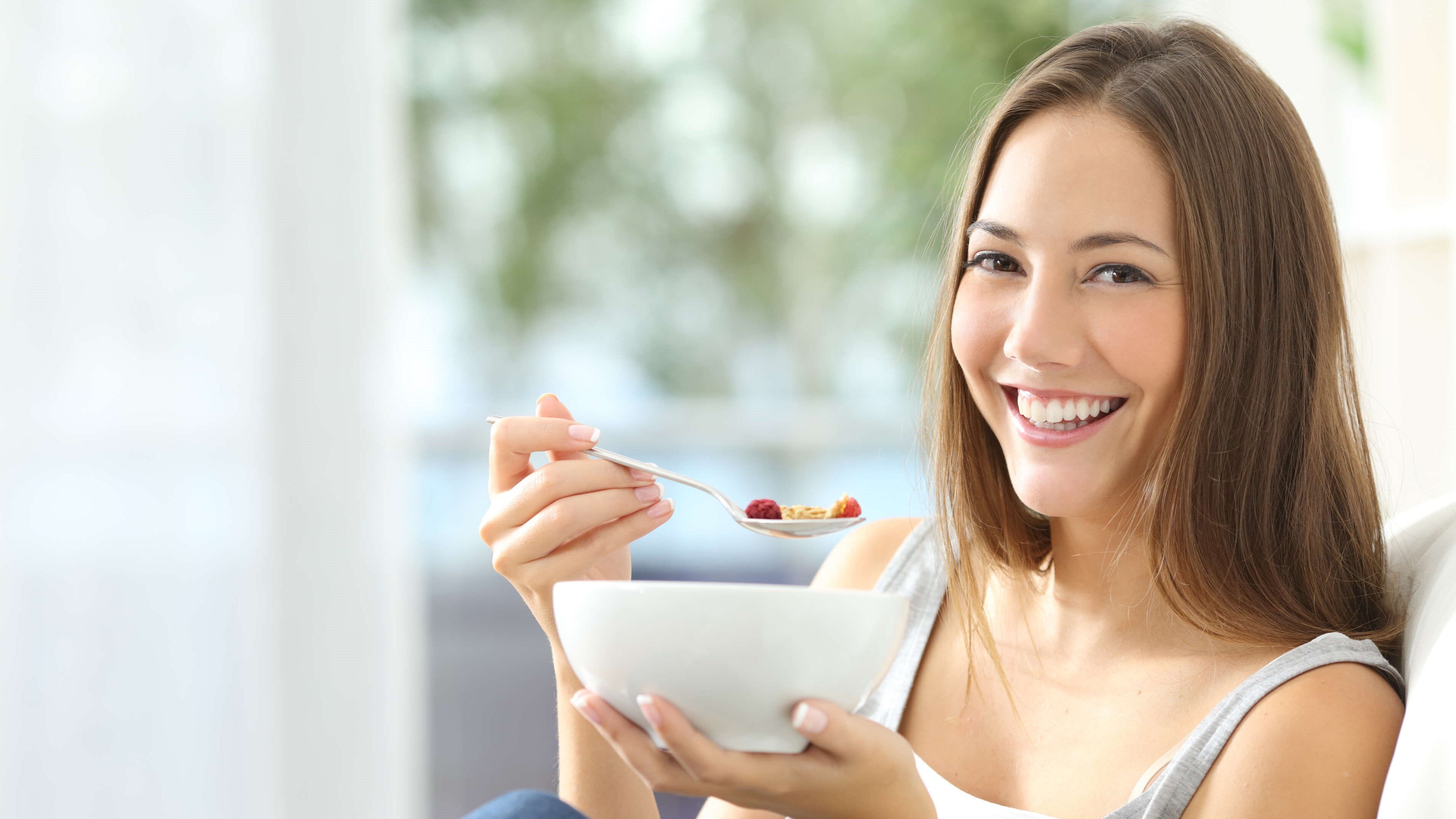 Are you preparing to have a root canal? At Bay City Dental Center, family dentist Dr. Matthew Ward and our team are here to help guide you through your dental journey. Our goal is to properly educate our patients to ease dental anxieties and fears. Many times, patients have questions about the treatment process and how to care for their teeth after their procedure. One of the most common topics is what to eat and avoid after a root canal. To learn more about root canal therapy and the recovery process, contact our office in Bay City, MI today.
How is a root canal performed?
At the start of your procedure, the treatment area will be properly numbed to ensure the utmost comfort. From there, Dr. Ward will remove the infected tissue and nerve in the root of the tooth. The area will then be thoroughly cleaned and contoured to prepare it for a filling. Usually, a temporary filling and crown are placed, and a second appointment will be made for your permanent crown.
What to eat after a root canal?
This is probably the number one question patients ask Dr. Ward after they have a root canal. Once the numbness wears off after your procedure, it's normal to experience soreness and sensitivity to overly hot and cold foods. For this reason, we recommend that you stick to consuming soft, lukewarm foods. Some suggestions include:
Warm soups
Applesauce
Avocados or guacamole
Hummus with soft pita bread
Pancakes or crepes
Muffins without nuts or dried fruits
Eggs or an omelet with spinach
Smashed bananas
Mashed potatoes
Oatmeal or cream of wheat
Meatloaf or tofu for protein
Noodle dishes without hard veggies
Foods to avoid after a root canal
It's best to avoid sticky, hard, and overly chewy foods to prevent the temporary filling and crown from being damaged or accidentally dislodged. We strongly encourage patients to refrain from the following foods after a root canal:
Extremely hot or cold beverages, like coffee or snow cones
Overly hot or spicy dishes, which can cause sensitivity
Crunchy or hard foods, like carrots, celery, or apples
Candy and gum
Ice cubes or nuts
We also recommend that patients do their best to alter certain habits, such as biting on pens or their fingernails. These activities can also cause harmful damage and unwanted discomfort.
Recovery after a root canal
Our team will provide you with detailed instructions to follow at home after your procedure. It's essential that you adhere to all guidelines to promote proper healing and prevent unintended injury. On average, patients may experience mild discomfort for about a week after their procedure. However, this can be eased with over-the-counter pain medication. Our office will also set up your follow-up appointment to place your permanent crown once the treatment area has fully healed. If you have any questions regarding your post-op care, do not hesitate to call Bay City Dental Center.
How long does a root canal last?
Root canal therapy has been performed for many years and is often successful in clearing up an infection and restoring the tooth to optimal function. With proper care, like routine brushing and flossing, root-treated teeth can last for 8 – 10 years.
Root canal specialists in Michigan
Family dentist Dr. Matthew Ward has performed root canal therapy countless times, and, with his skilled hands, patients can experience the relief they so desperately need. We know it may sound scary, but we hare here to walk you through the treatment process from beginning to end. A big part in preparing our patients includes informing them of the post-op care, like what foods to avoid and eat afterward. If you have been experiencing chronic dental pain and suspect a root canal may be needed, contact Bay City Dental Center today. We've been proudly serving Bay City, Saginaw, and Midland MI patients for many years.